Diversity, Equity, Inclusion, and Belonging

Should You Save or Pay Off Debt First?
Are you like most people and owe money without having funds tucked away in savings? Not to worry, we'll guide you in terms of when to pay off debt and when you should save your money.

All Things Tax Documents and What You Need to Know
This process can be a bit overwhelming, which is why Partners is here to help prepare you as best we can by providing some important information and answering any questions you may have.

Home Improvements That Make a Difference
Upgrading your kitchen, bedroom, or patio can seem like an excellent investment. Making your home more functional or pleasing has to increase its value, right? Learn more in this helpful article.
Smart Home Improvements - Full Article

Current Peer-to-Peer Payment Financial Scams
In today's digital environment, there are many resources and tools available that can make life a little easier, such as peer-to-peer payment systems like Zelle, Venmo, and CashApp. Unfortunately, new tools mean new ways for fraudsters/scammers/hackers (whatever you'd like to call them) to use social engineering tactics to access information and gain access to your money.

Back to School – Start Saving Smart
The start of a new school year is right around the corner, which means your kids are heading into a season of learning about all sorts of topics that will prepare them for a bright future ahead.

Mortgage & Escrow in 2022
There are many benefits to being a homeowner, especially in a hot housing market. But with great home value, comes great responsibility. Since property values determine property taxes, and values have gone up over the last two years, your upcoming property taxes likely have as well.

Homeowners Insurance

Who needs homeowner's insurance? You do, if you're a homeowner. Few states in the U.S. require homeowners' insurance, but most mortgage lenders do to protect their investment. For Partners Members in Florida and California, however, homeowners' insurance is getting more expensive, and less diverse.

Learn with Partners this Financial Literacy Month
Every April, National Financial Literacy Month is a time to celebrate, review and challenge ourselves to take action on reaching our financial goals. Learning and practicing different financial components like budgeting, debt management, and credit can help you reach your financial goals.

Banking Bright for the Holidays
As you're getting ready for the holidays, Partners Federal Credit Union is here for you with innovative solutions, education, service, and accessibility that make your financial dreams come true.

Health and Wellness Goal Setting
Instead of making New Year resolutions, learn how to set goals. Follow 4 simple steps to achieve your health and wellness goals. 

Cybersecurity Tips this Holiday Season
The holidays are here, but so are holiday scams and the headaches that come with them. Holidays are meant to be a time of fun, joy, family time, and celebration, but the constant attempts of scammers trying to steal your money can make it challenging to enjoy.

Celebrate Financial Literacy Month
Going paperless not only helps the planet but protects your personal information, provides immediate access to view your statements, and allows you to conveniently sign important documents electronically.

2022 Partners Annual Scholarship Recipients
As part of a very special tradition here at Partners, we are thrilled to announce our 2022 Annual Scholarship recipients!

Announcing our 2022 Walt Disney Legacy Award Winner!
Inspired by Walt Disney's personal example and lasting legacy of excellence as a dreamer, a creator and an inspiration, The Walt Disney Legacy Award is a global recognition program celebrating Walt Disney's lasting legacy by acknowledging outstanding Cast, Crew, Imagineers and Employees worldwide who put forth their very best for our Guests – or in our case – our Members, their fellow Employees and the Company.

Partners Supports Toys for Tots
Partners is excited to support this great cause and are making it easy for our Members and cast members to give back and sprinkle a bit of magic of their own. Stop by the branches highlighted in this blog by December 5th to donate a toy. You can also donate directly on shopdisney.com until December 24, 2022.

Disney's Ultimate Toy Drive Recap
We are proud to support The Walt Disney Company, in our 75-year meaningful relationship with the Marine Toys for Tots program. Read about how we helped raise support.

Partners Cast Member Spotlight: Doing it Right
Meet Tardelle and find out how her exemplary service and excellence honors The Walt Disney Company heritage.

Partners Celebrates American Heart Month
We are celebrating American Heart Month to raise awareness for heart health and the importance of healthy habits and regular check-ups.

Partners appoints Darla Morse to SVP/Chief Digital & Innovation Officer
Partners Federal Credit Union has announced the appointment of Darla Morse as Senior Vice President/Chief Digital & Innovation Officer (CDIO). Read the blog to learn more about our newest addition to the leadership!

2023 Annual Scholarship Recipients
Meet our 2023 Annual Scholarship Winners!
Diversity, Equity, Inclusion, and Belonging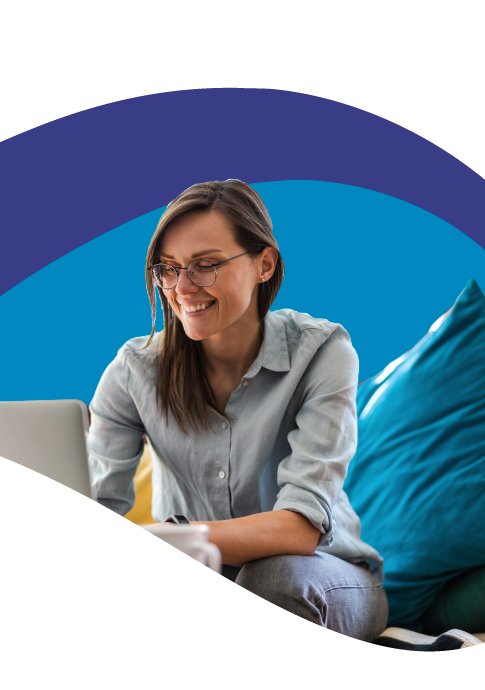 Learning Pays!
Our team of financial educators facilitate in-person and virtual workshops on a wide variety of topics ranging from Budgeting Essentials, Credit 101, First-Time Home Buyer, Saving for Retirement, and more.