Dream home, meet dream loan.
Purchase or refinance your happiest place on earth with Partners you know and trust. We offer a full range of loan options to help you move in or restore your home. Partners home loans offer:
Low or no down payment programs1
Competitive fixed and adjustable rates

Flexible loan terms

FHA, Conventional, and VA loans
Conventional and jumbo loan financing
Condo and investment home options
(Opens in a new Window
Why Choose Partners
From beginning to end, our Mortgage Advisors will get to know you as we handle the entire lending process. And once you've secured your home loan with Partners, we will be there for the next chapters of your story. Unlike other lenders, we continue to service your home loan for years to come. So, you know who to call, no matter where your journey leads.
---
Home Buying Resources
Help protect your biggest investment, inside and out. The TruStage™ Home Insurance Program helps you protect your home and everything in it with coverage designed to be affordable. It covers damage or loss due to fire, weather, theft, and it protects you from liability if an accident happens on your property.
TruStage gives Partners Members access to coverage underwritten by Liberty Mutual Insurance Company along with these popular benefits:
Potential savings for Partners Federal Credit Union Members
Discounts for multiple policies, burglary/fire alarms, etc.
24/7 claims, even on holidays—many settled on the spot
Inflation protection—get today's value for your belongings
Temporary housing assistance when you need it
Get your free quote today or call 855.483.2149.
TruStage® Home Insurance program is offered by TruStage Insurance Agency, LLC and issued by leading insurance companies. Discounts are not available in all states and discounts vary by state. The insurance offered is not a deposit and is not federally insured. This coverage is not sold or guaranteed by your credit union.
Knowing the value of your home is a powerful tool. If you're looking to buy or sell property, understanding its value will allow you to make smart decisions throughout the process. What if you're not interested in buying or selling your home? Understanding how much equity you have in your home may help in many situations: insurance purposes, property tax, financial planning for the future, or other home loan options like Home Equity Lines Of Credit.
Based on calculations using local market data, our Find My Home's Value tool will present you with your home's estimated value and the information on comparable properties used to calculate your estimate. And if you're interested in a more in-depth estimate, you can also request a free, no-obligation market valuation with an agent in our HomeAdvantage™ program.
If you're looking to buy a home, you're in luck, because Partners offers real estate program that's more rewarding than ever. Powered by CU Realty Services, Partners HomeAdvantage™ lets you search MLS listings online, research neighborhoods, and find a real estate agent. And when you use that agent, you earn a rebate!
Simply call us first. Then work with one of our highly trained agents, who can put their years of real estate experience to work for you. Each agent goes through an in-depth profiling process before they are selected to participate in the program and they meet Partners Home Mortgage strict servicing guidelines.
Knowing the equity in your home or the mortgage or payment amount you can afford are powerful tools for making informed loan decisions. 
Need assistance with home loan payments due to financial hardship? 
Learn more
 about your options with mortgage servicing.
---
NMLS #422122
1Minimum credit score of 700 is required. Maximum income and loan limits apply. Fixed-rate mortgages (no cash out refinances), primary residences only. Certain property types are ineligible. Other restrictions apply.
For down payments less than 20%, Mortgage Insurance (MI) may be required, and MI charges may apply.
*APR = Annual Percentage Rate. Rates are subject to change without notice. If an escrow account is required or requested, the actual monthly payment will also include amounts for real estate taxes and homeowner's insurance premiums. The rate you may qualify for is based on a variety of factors. In addition to property type, credit history, and loan-to-value, other factors may include loan purpose, loan amount, occupancy, lien(s), income and other financial obligations.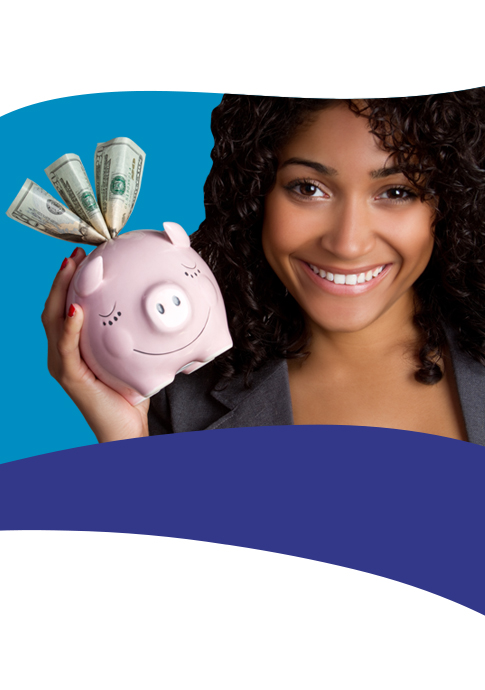 Partners Savings Planner
Save for something you need, like an emergency fund or annual taxes. Or perhaps it's something you really want like a new car or fun family vacation. By creating scheduled transfers with our Partners Savings Planner, you'll reach your goal before you know it.


Set Your Goal based on what you already have saved, your savings goal, and when you need it by.
Create Your Account and add a nickname like "Emergency Fund" or "Hawaii Trip". You can rename it at anytime.
Get Started Planning by creating automated transfers and get alerts when you reach your savings goal!