Loan Protection & Insurance
Get coverage from providers you can trust.
As a Partners Member, there are several exclusive loan protection and insurance benefits available to you. Whether you're buying a new home, driving away in your new car, or looking for benefits to protect your family, Partners has options for you.
Over 20,000 Members have taken advantage of Partners Loan Protection (PLP). Depending on the protection package that a Member selects, PLP cancels or defers an eligible loan balance up to the agreement maximum. This protection helps preserve a family's standard of living and offers relief from financial burdens for unexpected life events such as involuntary unemployment, loss of life, or a disabling illness or injury.
Consumer Loans

Visa® Credit Cards

Home Equity Loans

 
TruStage® Auto & Home Insurance

You trust your credit union to make products and services available to help you do more with what you have. That's why we've joined with a dedicated team of insurance professionals to bring you the TruStage Auto & Home Insurance Program. Working with carefully selected insurance companies, these programs can provide discounted rates designed for Credit Union Members, online services, and 24/7 claims service.
If you haven't compared auto or home insurance rates lately, it's a great time to take a look. Your Credit Union Membership could result in some nice savings.
Get your free quote today or call 1.855.483.2149.
TruStage® Auto and Home Insurance program is offered by TruStage Insurance Agency, LLC and issued by leading insurance companies. Discounts are not available in all states and discounts vary by state. The insurance offered is not a deposit and is not federally insured. This coverage is not sold or guaranteed by your credit union. © TruStage Insurance Agency 2017
AHE, AHL-1339491.2
Guaranteed Asset Protection (GAP)
With Guaranteed Asset Protection (GAP), you won't get caught between what you owe and what your auto is worth. Most insurance policies only cover the value of your vehicle, minus any deductibles. That means you could owe thousands if your vehicle is totaled or stolen (and not recovered). It happens more often than you might think. So to protect you, Partners offers affordable GAP to help you avoid financial hardship by reducing or eliminating the added expense.
Down Payment Assistance GAP with Buyer's Edge –Get $2,500 toward replacement vehicle financing on your auto loan.*
Partners financed Auto Loans only. Other restrictions may apply. See a Partners Representative for more details. GAP and deductible reimbursement benefits are available in Florida and California, but not all states. Please consult Partners for availability.
Major Mechanical Protection (MMP)
When your auto warranty runs out, Major Mechanical Protection (MMP) steps in. Few people budget for auto repairs that could cost thousands of dollars and add up in the long run. MMP protects you from the financial hardship of rising automotive repair costs. Additional coverage includes rental car, roadside assistance and lodging in the event of a breakdown.
Accidental Death and Dismemberment Insurance (AD&D)
Partners Federal Credit Union wants to help protect your family and as an account holder age 18 or older, you are automatically:
Eligible for $2,000.00* Accidental Death and Dismemberment (AD&D) Insurance Coverage paid for you by Partners Federal Credit Union
Pre-Authorized for Additional Coverage up to $300,000.00*

Guaranteed Acceptance

No Medical Exams or Health Questions

This product may not be available to residents of all states.
Benefits reduce by 50% at age 70
For California Residents: Insurance product offered by Affinion Benefits Insurance Services, Inc. Chubb is the marketing name used to refer to subsidiaries of Chubb Limited providing insurance and related services. Insurance provided by Federal Insurance Company. Chubb, P.O. Box 1600, Whitehouse Station, NJ 08889-1600.
Hospital Accident Plan (HAP)
Receive cash benefits paid directly to you for a covered hospital stay with this Hospital Accident Plan. Arranged for you by Partners Federal Credit Union.
Cash Benefits to Spend as You Wish
Pays in addition to any other insurance you may have. And it's easy to get — No Medical Exams or Health Questions. Find out more about this important Member benefit.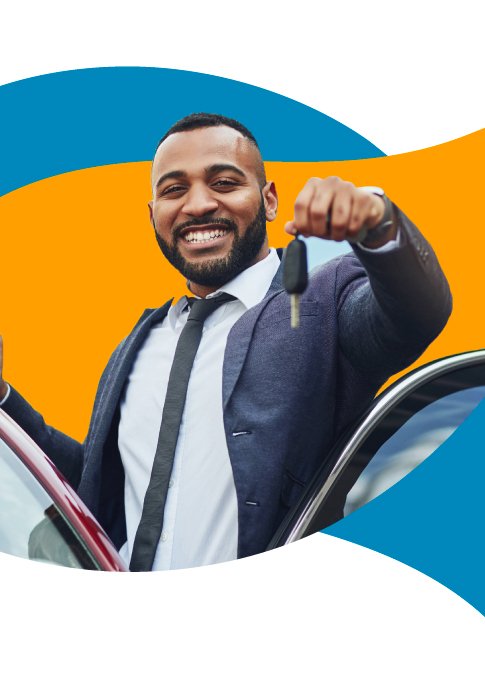 All Things Auto
Looking for a new ride? Partners is your one-stop shop for all of your buying, financing, and insuring needs.