Earn Rewards with Partners
Just for being a Member, you're eligible to be part of our Relationship Rewards1 program and it only gets better from there. Your entire household may receive extra savings and value based on the amount of business you have with us. So when you bring all your financial accounts to Partners, you'll likely be rewarded handsomely! Relationship Reward tiers are updated on a monthly basis.
0.25% APR2 loan discount benefit
Earn more on certificates
Reimbursed ATM surcharges
And more!
Additional Certificate Rate Add-Ons
1Partners Checking Account is required to be eligible for Relationship Rewards benefit. Program and benefits are subject to change at any time. Relationship Rewards tier eligibility is calculated and updated on a monthly basis.
2APR=Annual Percentage Rate. Available on direct auto and personal loans only. Must be in the Relationship Rewards program to qualify. Subject to change without notice.
3Combined Balances include Deposit, Loan, and Partners Retirement and Wealth Management accounts. Excludes Certificates.
4Charges may be applied by other financial institutions.
5Excludes credit card and mortgage, and applies to eligible loans during active campaigns only (Winter, Summer, etc). The Relationship Rewards program feature or your retail installment contract may reduce the skip-a-payment processing fee.
6APY = Annual Percentage Yield. Dividend increase applies to new or renewal certificates 24 months or greater. A Partners Checking Account is required to earn the additional certificate rate add-ons. This schedule is incorporated as part of your account agreement with Partners Federal Credit Union. Each Member is federally insured up to $250,000 by the NCUA (National Credit Union Administration), a U.S. Government agency.
Fees and other conditions may reduce earnings on the account. Early withdrawal penalties may apply. All rates are subject to change without notice. The rate contracted for all certificates will remain in effect for the entire term of the certificate. Certificates will be automatically renewed at the prevailing rate upon maturity.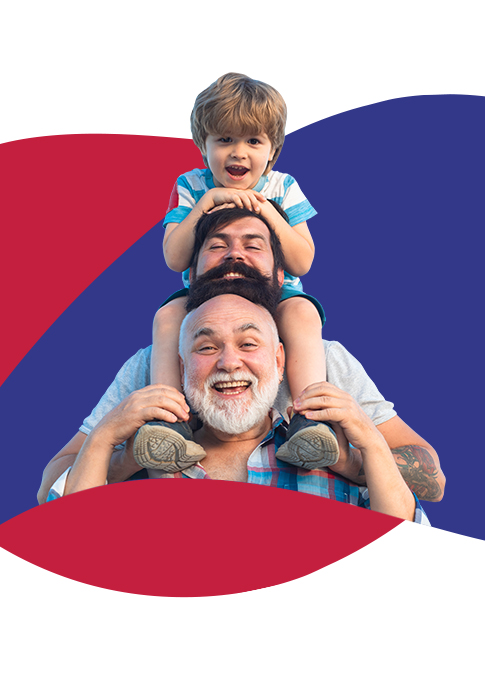 Plenty of Free without Pesky Fees.
With Partners Checking, you can choose which account fits you best. Whatever you choose, access better spending with any Partners Checking account.