Member Appreciation
In celebration of the upcoming release of Disney and Pixar's Elemental all eligible Partners Members can enter to win a trip to the movies. This $100 gift card can be used at any participating AMC Theatres® on tickets, snacks, AMC Theatres On Demand, and more. 
How to Enter: Complete the entry form below or visit your local branch from 6/5 - 6/15. Winners will be notified beginning 6/16. 
---
Watch The Elemental Trailer
---
Exclusive Member Perks 
Did you know as a Partners Member you also receive year-round Member Exclusive Benefits? Learn more about your benefits today and start saving!
Partners Sweepstakes Official Rules
Partners Federal Credit Union AMC Gift Card Sweepstakes
OFFICIAL RULES
NO PURCHASE OR PAYMENT OF ANY KIND IS NECESSARY TO ENTER OR WIN THIS SWEEPSTAKES.

 

EACH SWEEPSTAKES ENTRY WILL HAVE AN EQUAL CHANCE OF WINNING. MAKING A PURCHASE WILL NOT IMPROVE AN INDIVIDUAL ENTRY'S CHANCES OF WINNING.

Consumer Disclosure: Odds of winning are based upon the number of entries. Based upon the Credit Union's (defined below) estimate of 150,000 entries during the Sweepstakes Period (defined below), odds of winning a prize is 14 in 150,000.
Sponsor: Partners Federal Credit Union (the "Credit Union" or "Partners FCU") is the sponsor of this sweepstakes ("Sweepstakes"). The Credit Union's address is: 100 North First Street. Ste. 400, Burbank, CA 91502.
Sweepstakes Period: Sweepstakes begin June 5, 2023 and ends June 15, 2023 ("Sweepstakes Period").
| | | | |
| --- | --- | --- | --- |
| Sweepstakes | Entry Period Start | Entry Period End | Drawing Date |
| Sweepstakes | 6/5/23 at 6:00 AM PST | 6/15/23 at 6:00 PM PST | 6/16/23 |
Eligibility:To be eligible to win, you must submit a valid entry (as described in section 7 below) during the Sweepstakes Periods. Sweepstakes is open to persons who are Members of Partners Federal Credit Union as of June 4, 2023, and have a valid e-mail address on file with Partners. You must be at least 18 years or older and have a valid Social Security number at the time the prize is awarded. Officers, officials and employees of Partners FCU and their immediate families (i.e., parents, children, spouse, siblings, grandparents, step-parents, step-children, and step-siblings of each) are not eligible. The publicity in connection with the Sweepstakes and the awarding of the prize are valuable to the Credit Union; therefore, persons who have been convicted of a felony, arrested for or charged with a felony, are the subject of a current felony investigation, or who have a reputation for immorality or dishonesty which would, in the opinion of the Credit Union, adversely affect the reputation or public image of the Credit Union, are not eligible to win. By entering, you consent to criminal, credit, and background checks and consumer reports that may be used determine winner eligibility. By entering this Sweepstakes, you accept and agree to be bound by these Official Rules and the decisions of the Credit Union, which are final and binding. Sweepstakes void where prohibited by law.
Sweepstakes Entries: Scan the QR code at any Partners branch in California or Florida or enter online at partnersfcu.org to be entered to win during the sweepstake period.
Prize Drawing: There will be fourteen (14) prize drawings on June 16, 2023 in which fourteen (14) potential winners will be selected. The prize drawing will be held at Partners Katella Branch, 2401 East Katella Ave. Suite 200, Anaheim, CA 92806. Winners need not be present to win. The Credit Union reserves the right to determine the eligibility of the winner(s) and the identity of the winner(s) in its sole discretion in accordance with these Official Rules.
The Credit Union will send notification to the winners by phone, e-mail or mail within one (1) week of the drawing by using contact information currently on file with the Credit Union for the winning Member. Winners must claim the prize at their preferred branch in California or Florida within seven (7) calendar days after notification is sent. If a prize is unclaimed within seven (7) calendar days after notification is sent, the prize will be forfeited, and a new winner will be drawn.
Prize: fourteen (14) winners will each win an AMC gift card valued at $100. The total approximate retail value ("ARV") of all prizes is $1400.00. The maximum value of prizes a single winner could win is $100. If the actual value of the prize is less than the stated ARV, the difference will not be awarded. Prizes cannot be substituted, converted to cash, assigned, or transferred by winners. The Credit Union reserves the right to substitute a prize of equal or greater value should the featured prizes become unavailable for any reason. The prize cannot be used in conjunction with any other promotion or offer. All prizes will be awarded provided a sufficient number of eligible entries are received. For a list of winners, mail a self-addressed, stamped envelope to: Partners Federal Credit Union, Attention: Partners Elemental AMC Move Prize Pack Sweepstakes, PO Box 10000, Lake Buena Vista, FL 32830. Request must be received by June 15, 2023.
Liability/General Rules: The Credit Union is not responsible for any loss which may occur in connection in connection with the Partners Elemental AMC Move Prize Pack Sweepstakes. By entering the Sweepstakes, you agree to hold the Credit Union and Disney harmless from any liability arising from participation in the Sweepstakes or the acceptance, receipt, possession, or misuse of the prize. The Credit Union, Disney and each of its officers, directors, employees, members, and representatives and agents are not responsible for any negligence, claims, liability, injury, property loss, or other damages of entrants and/or winners arising from, or in connection with, acceptance, receipt, possession, or use/misuse of prizes awarded or participation in this Sweepstakes. The Credit Union is not responsible for any incorrect or inaccurate information, whether caused by tampering, hacking, or by any of the equipment or programming associated with the Sweepstakes. The Credit Union reserves the right to disqualify entrants who fail to follow these Official Rules or who make any misrepresentations relative to the Sweepstakes or redemption of a prize. Sponsor has the right, in its sole discretion, to modify the Official Rules or to cancel, modify, terminate or suspend the Sweepstakes, except where prohibited by law. Winner's accounts must be in good standing; if winner's accounts are not in good standing, the Credit Union may require the accounts to be brought into good standing prior to awarding the prize. All decisions of the Credit Union in regard to this Sweepstakes are final and binding.
Taxes: The Credit Union will report all prize winnings to the appropriate state and federal agencies as required by applicable law. Winner is responsible for all taxes.
Publicity Authorization: If you are selected as a winner, you agree that your name and likeness, including photographs, may be published in the Credit Union's marketing materials, including newspaper ads and social media such as Facebook, Twitter and Instagram, without additional compensation or permission, except where prohibited by law.
Choice of Law: All issues and questions concerning the construction, validity, interpretation, and enforceability of these Official Rules, or the rights and obligations of entrant and the Credit Union in connection with the Sweepstakes, shall be governed by, and construed in accordance with, the substantive laws of the State of California, USA, without regard to choice of law rules; provided that any and all disputes, claims and causes of action arising out of or connected with the intellectual property of Disney, shall be resolved individually, without resort to any form of class action, shall be governed and construed in accordance with the laws of the state of California and in the event of any dispute, all entrants irrevocably consent to the jurisdiction of the state and federal courts located in Los Angeles, California to resolve such disputes. 

This promotion is not endorsed by or affiliated with Disney, its subsidiaries or affiliates.

By participating in this Sweepstakes, you consent in accordance with the Telephone Consumer Protection Act (47 U.S.C. § 227), to the Credit Union contacting you at the telephone numbers and email addresses currently on file with or submitted to the Credit Union, using natural or artificial voice calls, automatically dialed calls, prerecorded messages, text messages and any other electronic media, to communicate, deliver information and marketing messages. This consent is not required as a condition of purchasing any property, goods or services; you may revoke this consent

.
AMC Theatres® Gift Card Terms and Conditions
AMC Gift Cards Terms & Conditions
Card Will Not Function 5 Years After Activation
Funds Remain Available – Call 1.800.255.0311 for Free Replacement Card
Usable up to balance only to buy goods or services online at amctheatres.com and at any box office or concession register at AMC Theatres® locations in the U.S. Physical Card will not function five years after card activation; online redemptions and balance inquiries will be unavailable. Funds remain available. Not usable to purchase gift cards. Not redeemable for cash unless required by law. Not a credit or debit card. Safeguard the card. It will not be replaced or replenished if used without authorization. If lost or stolen, replacement card with remaining value requires original proof of purchase. AMC Card Processing Services, Inc. ("AMC CPS, Inc.") is the card issuer and sole obligor to card owner. AMC CPS, Inc. may delegate its issuer obligations to an assignee, without recourse. If delegated, the assignee, and not AMC CPS, Inc., will be sole obligor to card owner. Purchase, use or acceptance of card constitutes acceptance of these terms. For balance or other customer service inquiries, including replacement of physical card, and AMC Theatre brands, visit any AMC theatre, log on to amctheatres.com or call 1.800.255.0311.
Federally insured by NCUA.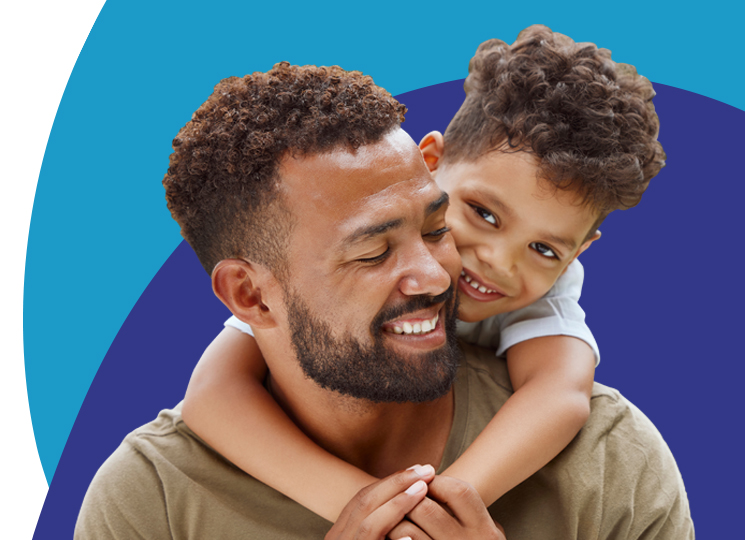 Become a Member
Not a Member yet? Use our expedited online application that can be completed in under 10 minutes or select from one of the options below to join Partners!