Learn with us on your own schedule.
Access our on-demand education videos from anywhere at anytime. We offer Members the tools and resources needed to be empowered to take the lead with their finances. If you recently attended an education session and would like to request a recording or education handouts, please submit your request to
pfcu.member.education@partnersfcu.org
.
Understanding Your Credit
Learn how to utilize credit in a way that will positively impact your credit score so you can reap the benefits and be prepared for your financial future. If after viewing you are interested in a product that could help you reach your goal, please
schedule an appointment
to learn more.
This workshop will provide you with the tools you need to develop your own strategy and get on the road to financial success. If you are interested in a consolidation loan to help your cash flow,
schedule an appointment
with a member representative.
Preparing Your Credit for Home Buying
Credit plays a big role in our finances, especially when it comes to buying a home. Learn how it can impact your interest rate, influence your down payment requirements, and more. If you would like to speak to a mortgage advisor to go over your home-buying scenario,
schedule an appointment
today.
Learn tips about the importance of a budget, managing debt, staying in control of your credit and how to ensure you are taking all the right steps to prepare for a solid financial future, please
schedule an appointment
to learn more.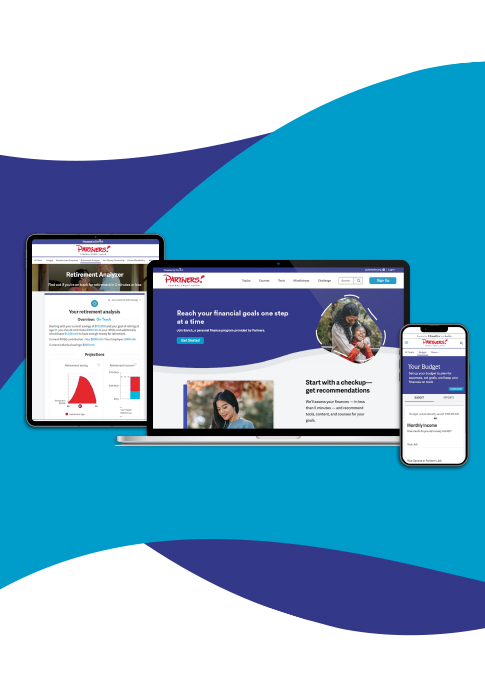 Partners Wellbeing
Sign up
for a free Partners Wellbeing account to access resources to help answer your financial questions. Partners Membership not required.
Available in English, Spanish, French, and Creole
An innovative and engaging source for financial education
Dynamic and interactive tools, courses, and articles
Get a free analysis of your money personality