"What's Past is Prologue."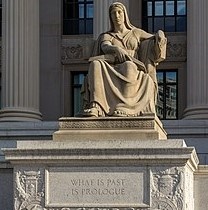 ​​​​​​​Today we can interpret this phrase as standing for the idea that history sets the context for the present. This context is the setting for current events and with it, current events can be fully understood and assessed. Only with an accurate understanding of history can we fully comprehend the current events that impact our day-to-day lives and lay down history for future generations.
Partners' Diversity, Equity, Inclusion, and Belonging (DEIB) is the organization's anchor and compass; by weaving together of circumstances and nuances in the past we can develop a deeper and broader comprehension of our current world and forecast a clearer future.
February is Black History Month.  According to Britannica.com, an information source providing historical context for rigorously fact-checked information, "In 1976 the association that (historian Carter G.) Woodson had founded (later renamed the Association for the Study of African American Life and History) facilitated the widespread institutionalization of February as Black History Month, and U.S. President Gerald Ford urged Americans to participate in its observance. All subsequent presidents would do the same, sometimes referring to the event as National Afro-American (Black) History Month or National African American History Month."
 Here are some ways to celebrate Black History Month.
Read
Representation Matters. When we see ourselves modeled in literature, media, and elsewhere, we understand that we are not alone in our experiences, which can add validation to those experiences and feelings.
Context Matters, too. Reading stories in African American voices by African American authors can allow you to share emotional space with the authors and allow you to engage your understanding, not just of Black history but also the nuances of the Black American experience.
People to read from and about can include Sydney Portier, Ray Charles, Jackie Robinson, Michael Irvin, Muhammad Ali, Esther Rolle, Bo Diddley, Martin Luther King, Frederick Douglas or Rosa Parks.
Check out the titles recommended for Black History Month by the New York Public Library system's Schomburg Center. The Schomburg Center has been collecting and preserving Black history, arts, and culture for 95 years.  Titles are available in printed book form as well as e-book and may also be available at your local public library.
Eat
Walt Disney World's PULSE Business Employee Resource Group shared that you can enjoy a "​​​​​​​Celebrate Soulfully Culinary Passport" at Disney's Animal Kingdom, Hollywood Studios, Magic Kingdom, Epcot, and Disney Springs during the month. Follow the link to discover Black History Month culinary offerings available for purchase.
The literature of gastronomy (the practice or art of choosing, cooking, and eating good food) is a great way to learn more about African American history and it's not limited to cookbooks.
Try The cooking gene: a journey through African American culinary history in the Old South by Michael Twitty.  The jacket blurb reads in part "Culinary historian Michael W. Twitty brings a fresh perspective to our most divisive cultural issue, race, in this illuminating memoir of Southern cuisine and food culture that traces his ancestry--both black and white--through food, from Africa to America and from slavery to freedom."
Farming while Black: Soul Fire Farm's practical guide to liberation on the land by Leah Penniman, won the James Beard Foundation Leadership Award in 2019.  "Farming While Black is the first comprehensive "how to" guide for aspiring African-heritage growers to reclaim their dignity as agriculturists and for all farmers to understand the distinct, technical contributions of African-heritage people to sustainable agriculture."
If you're hungry after all that cultural and culinary history, consider Jubilee: recipes from two centuries of African American cooking by Toni Tipton-Martin. Another James Beard Award winner and with more than 100 recipes including sweet potato biscuits, seafood gumbo, buttermilk fried chicken, spoon bread, and baked ham glazed with champagne, "Jubilee presents techniques, ingredients, and dishes that show the roots of African American cooking—deeply beautiful, culturally diverse, fit for celebration."
Finally, High on the hog: a culinary journey from Africa to America bridges what you can read, eat, and watch to celebrate Black history. Written by James Beard Award winner Jessica Harris, High on the Hog was translated by the author to a documentary in 2021.  The book's jacket blurb says "Acclaimed cookbook author Jessica B. Harris has spent much of her life researching the food and foodways of the African Diaspora. High on the Hog is the culmination of years of her work, and the result is a most engaging history of African American cuisine."
Watch
Disney media is offering special viewing events and collections to explore African American History.
Disney+ is celebrating in February with two black-produced animated comedies geared for the younger set; The Proud Family: Louder and Prouder, and Moon Girl and Devil Dinosaur.
Additionally, Disney+, Hulu, and ESPN+ are honoring Black History Month with curated collections like the Celebrate Black Stories set.
ABC is premiering Soul of a Nation Presents a series of documentaries focused on Black History, including X / o n e r a t e d – The Murder of Malcolm X and 55 Years to Justice on February 3. "X/onerated profiles Muhammad Abdul Aziz, a man who was wrongfully convicted of Malcolm X's assassination"
And, Screen Queens Rising – "The special examines how Black actresses of Hollywood have become power brokers and the iconic moments and roles have paved the way for them today."
Participate/Attend
Participation and attendance at events and gatherings requires an element of interaction. Whether online and virtual, or live and in-person, connecting with other human beings is where and how the future is built.
During Black History Month and beyond, The Walt Disney Company celebrates our Black and African American employees, consumers, and fans around the world.
"At Disney, we're committed to celebrating and inspiring a more inclusive world through the creation of authentic, unforgettable stories, experiences, and products that capture the imagination of people from all walks of life and cultures.
In addition to events being celebrated across The Walt Disney Company through the month, you can look in your local area for ways to make that person-to-person connection and share stories and history.
In Irvine, Calif., the University of California is planning an OC Black History Parade & Unity Festival February 4, 2023 from 9:00 a.m. - 5:00 p.m.
The California African American Museum is hosting a Black History Month Prosperity Market @ CAAM Saturday, February 25, 2023 from 11:00 a.m. - 3:30 p.m.
In Orlando, Fla., the Timucua Arts Foundation plans several cultural events through the month to honor Black history and heritage, including music, dance, and other performances.
The Orange County Regional Historical Center, in Orlando, Fla., is hosting a History Book Club: Their Eyes Were Watching God by Zora Neale Hurston February 16, 2023, from 6 – 7:30 p.m. and Celebrating Black Arts and Culture February 18, 2023, from 10 a.m. – 3 p.m.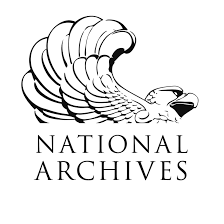 ​​​​​​​National Constitution Center's February calendar has several events that are online for your convenience:
Live Classes: First Amendment - A celebration of African American History and the First Amendment

Live Classes: First Amendment - A celebration of African American History and the First Amendment

Live from the Museum: The Four Harriets of History Program

Virtual Tour: First Amendment and Freedom Fighters
Other Sources
If you participate in social media or listen to podcasts, those are ways to engage in real-time with important issues in Black History. The social media accounts of Barak and Michelle Obama, Oprah Winfrey, filmmaker Ava DuVernay, comedian W. Kamau Bell, poet Amanda Gorman, and others provide their insights on Black History and how it impacts our world today. Fashion and beauty influencers provide cultural insights, including the issues and power surrounding natural hair and the CROWN Act.  
Sports influencers describe the hurdles they have faced in the past and the boundaries they break now. Travel influencers touch on subjects dealing with the history of restriction of movement for Black Americans and the creation of safe spaces in Black communities.
Learn from Black History
Celebrating Black History Month unites us by promoting diversity. It takes us beyond the history books to think, consume, and live from different points of view and life experiences. Most importantly, perhaps, it helps us understand the importance of African American stories.
A continued engagement with history is vital to give us context for the present. This observation goes beyond racism and slavery to include and celebrate Black achievement. Black History Month allows us to reimagine the possibilities that lie ahead and be better stewards of the advances that our ancestors have made.